Main Content
Learn Practical Mental Game Strategies To Improve Performance
From one-on-one mental game coaching to mental training Audio and Workbook programs, you'll discover secrets champion
athletes use to perform with confidence and consistency. Boost your confidence today! Select your options from below…
Athlete Mental Training

Boost Self-Confidence and Focus With Sports Psychology.
LEARN MORE…
Team Mental Training

Coaches: Train Your Team for Superior Confidence & Success.
LEARN MORE…
The Ultimate Sports Parent

Instill Mental Skills for Sports and Life in Young Athletes.
LEARN MORE…
MGCP Certification

Get Certified as a Mental Game Coaching Professional (MGCP).
LEARN MORE…
Sports Psychology Books

Browse mental game books, CDs, and workbook programs.
LEARN MORE…
Get The Mental Edge – With Mental Toughness Coaching
Mental toughness coaching helps serious athletes like you to uncover the beliefs and attitudes that keep you from performing to your potential. You'll learn sports psychology strategies to perform at your peak more often, overcoming performance plateaus and lack of consistency:
Consistently take your practice game success with you into every competition.
Overcome doubts and be proactive with your self-confidence. Use pregame routines to raise the consistency level of your performance. Learn mental strategies to get into the zone faster and stay there longer. Manage distractions and perform with a laser-like focus.
Don't spend another moment under performing in competition or failing to perform at your peak. Contact Peak Performance Sports today for more information about mental coaching.
---
Peak Performance Sports :: Mental Training Experts :: Since 1991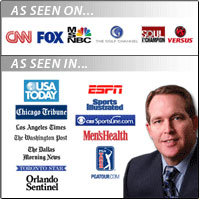 Dr. Patrick Cohn, is the owner of Peak Performance Sports, LLC and Peaksports.com. Dr. Cohn founded Peaksports.com in 1996 after starting Peak Performance Sports in 1991. Athletes, performers, coaches, sports parents, and mental coaches learn practical mental toughness strategies to improve performance and consistency in sports.
At Peak Performance Sports, you'll discover the secrets to think like a champion. You'll improve confidence with mental training for athletes and young athletes, mental toughness seminars for teams or groups, and online mental training programs.
In addition, sports psychologists in-training can get expert training from master mental game coach Dr. Patrick Cohn with the Mental Game Coach certification program for Coaches, Athlete's Mental Edge Workbook system, or by enjoying our sports psychology articles, videos, and Podcasts!