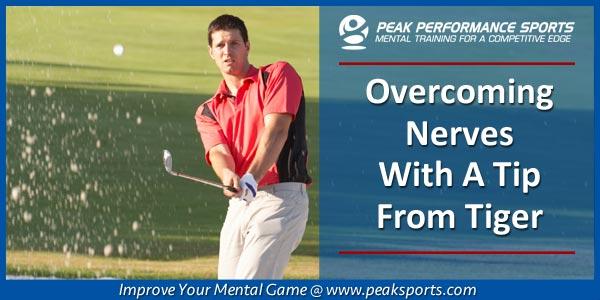 Jason Day Overcomes Nerves To Win Players Championship
This past weekend at The Players Championship in TPC Sawgrass, Jason Day, the world #1 ranked, won by four strokes over the best players in the world. The win this weekend earns him his tenth win of his career.
In the post-round interview, we learn that Day is not immune to pressure and feeling nervous when in the lead.
Even the top pros get nervous, no matter how long they've been playing the game. Why would the top player in the world get nervous, you ask?
"I was nervous starting the day. This is probably the most nervous I've been before a tournament round. I'm sitting there going: don't choke – that would be the worst thing ever. Everyone would be talking about it. And things like that go through your mind, and they go through your mind out there on the front nine, and it did, it really went through my mind," said Day after Sunday's round.
He's obviously been blessed with talent. And finally, with the pressure to fulfill his great potential in golf, he's able to quiet the critics over the last few months on the PGA Tour.
How did he deal with the pressure of leading the Players Championship?
Every player needs help from others – in the form of coaching or just players who have been in his place before. Day received a great tip from Tiger Woods that helped him win on Sunday.
"You know, you need to stay in your world and just focus on just getting it done and don't think about anything else other than just hitting the shot," Tiger said to Day.
Even though Day was nervous on the front nine, he was able to collect himself on the back.
"I didn't play a great front nine, but once I got to 10, I kind of said to myself, you're still in the game, you've still got the lead. You're still in good shape. Just focus on hitting this next tee shot down the middle, which I did, and then when I got to the second shot, I just said, focus on hitting your shot onto the green, and I did that," Day said.
It's important to focus only on the moment one shot a time. Easy to say, but hard to do when you are trying to win a golf tournament–and you are making bogeys on the front nine.
It hasn't been a smooth path to success for Day. Talent alone will not guarantee success in golf. Knowing how you react under the gun and coping with this is a key to success.
According to Day, you have to be able to fail at times, pick yourself back up, and learn from your mistakes.
Jason Day used his past failures to propel him to success. "I had to fail a lot to learn a lot about myself and learn a lot about my game to really kind of propel me forward to be in a position like this, and everything that I do today is going to have an effect on what I do in the future, as well."
Even after earning the #1 ranking in the world, Day knows he can still continue to improve his game and do more in golf.
"Because it's never enough. Winning is never enough, and I've got to try and do it as much as I can before my time is over. Just sticking to the process and working hard and then obviously learning from the failures that you have along the way. You always must learn, and I'm just glad to convert another one. I'm looking forward to plenty more of those, but right now I'm just trying."
Thus, according to Day, success for him comes from learning and growing from past failures, never settling on his previous success, staying in the moment under pressure, and staying composed when you don't have your A game early in the round.
Check out The Golfer's Mental Edge for more strategies to simplify your swing and to determine your ideal type of swing thought…
---

Learn Proven Strategies to Perform with Confidence!
Do you suffer from fragile self-confidence after missed hits, playing with strict or high expectations that undermine confidence or the inability to play freely and relaxed on the course?
If you suffer from lack of focus, low self-confidence or other mental game obstacles on the course, you cant reach your true golf potential…
Successful golfers have learned how to perform with ultimate confidence in competition, so we've developed
The Golfer's Mental Edge
Workbook and CD program to help you do this!
The Golfer's Mental Edge
program includes the top 8 mental training sessions I do with my personal students to help them boost their mental game and improve consistency on the course.
The Golfer's Mental Edge
program includes 8 confidence-boosting CDs, MP3 audio recordings and an 8-session golfer's mental edge workbook.
What are students saying?
"The mental side is everything in golf—the ability to see your shot or line and trust that you can hit that shot or putt. Dr. Cohn has helped me trust my game and putting stroke."
~Frank Lickliter, PGA Tour, Nike Tour Winner
---
Learn Powerful Golf Confidence Strategies!
Are you making any "costly" mental game mistakes during your preshot routine?
Here you'll learn the top mental game strategies your preshot routine must include, 6 ways your mental routine breaks down, why indecision is your worst enemy in golf and more!
What are customers saying?
"The amount of knowledge I've learned from your eBooks, books, and podcasts at Peaksports is fantastic! You're the best Mental Training coach I've found."
~Gavin Clark, PGA Member
---
Boost Your Self-Confidence And Focus With Expert Mental Game Coaching!
Master mental game coach Dr. Patrick Cohn can help you overcome your mental game issues with personal coaching.
You can work with Dr. Patrick Cohn himself in Orlando, Florida or via Skype, FaceTime, or telephone. Call us toll free at 888-742-7225 or contact us for more information about the different coaching programs we offer!
What are our students saying?
"I am so grateful for your insights and experience. My focus is sharp and I feel relaxed but ready to meet whatever challenge comes up. If I make a mistake, I am able to let it go and move on immediately. You have really helped me allot to get back on track and get things going again."
~Suzanne Strudwick, LPGA Tour