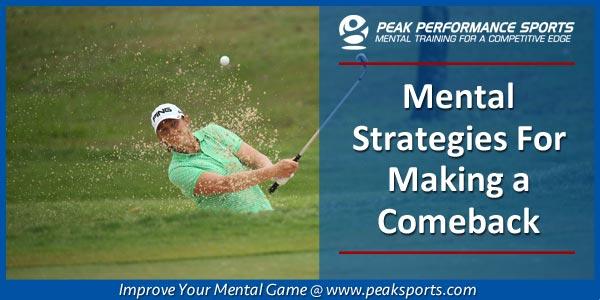 USA Women's Golf Team Handling Pressure
Recently, the USA Women's golf team defeated Europe to win the Solheim Cup.
The win was a huge come back for the USA women, who struggled in the beginning two days. Several factors contributed to the comeback mindset that ultimately led the team to victory.
Ability to Handle Pressure
The game began with controversy on Sunday morning, when American rookie Alison Lee mistakenly believed that her opponent, Suzann Petterson, had conceded her 16-inch putt at the 17th.
As this was not the case, Lee forfeited the hole in picking up her ball without the concession.
Although this tough ruling could have proven detrimental to the American team's morale, they instead used it as a catalyst for victory to achieve the greatest comeback in Solheim Cup history.
"I don't know if my team needed to be fired up anymore, but they were real fired up," said Juli Inkster, USA Team Captain.
Confidence
After the successful matches of Americans Cristie Kerr, Michelle Wie, Gerena Piller, and Angela Stanford, Paula Creamer was the only American left on the course.
Many were worried about this match as Creamer had struggled with her game coming into the event.
However, Inkster showed her confidence in Creamer by putting her the first match out of the tournament and the last match on the course the final day.
Creamer won both matches and scored two points, which were critical for the team win.
Positive Mindset
Regardless of a slow start, the women never stopped believing that they would prevail. Through teamwork and a positive mindset, they were able to prevail over the opponent.
"This is probably the closest knit group we've ever been a part of. We never stopped believing," Stanford said.
In the case of the USA Women's team, their players were able to maintain strong mental focus despite early challenges.
You want to always remember that although you cannot control your opponent, you can control your mental outlook.
Mental Strategies for Making a Comeback:
Practice positive self-talk. Especially in the midst of controversy and challenges, it is important to believe you will succeed.
Maintain a strong mental presence throughout competition. Always focus on game-related tasks rather than unrelated issues or emotions. It is important to be 100% mentally present in order to achieve success.
Stay confident. A lack of confidence can cause your performance to suffer. Confidence in making a comeback is key when making a comeback.
Check Out Our Video of The Week, How Athletes Can Be Mentally Tough!
---

Learn Proven Strategies to Perform with Confidence!
Do you suffer from fragile self-confidence after missed hits, playing with strict or high expectations that undermine confidence or the inability to play freely and relaxed on the course?
If you suffer from lack of focus, low self-confidence or other mental game obstacles on the course, you cant reach your true golf potential…
Successful golfers have learned how to perform with ultimate confidence in competition, so we've developed
The Golfer's Mental Edge
Workbook and CD program to help you do this!
The Golfer's Mental Edge
program includes the top 8 mental training sessions I do with my personal students to help them boost their mental game and improve consistency on the course.
The Golfer's Mental Edge
program includes 8 confidence-boosting CDs, MP3 audio recordings and an 8-session golfer's mental edge workbook.
What are students saying?
"Dr. Cohn has helped me improve confidence and build a consistence pre-shot routine that helps me stay confident, and learn how to play one shot at a time during competition. He also taught me that I don't have to hit every shot perfect to score well."
~Brian Belden, Winner 2003 AJGA Steel City Junior Classic & Marsh Junior at Hawk Pointe
---
Learn Powerful Golf Confidence Strategies!
Are you making any "costly" mental game mistakes during your preshot routine?
Here you'll learn the top mental game strategies your preshot routine must include, 6 ways your mental routine breaks down, why indecision is your worst enemy in golf and more!
What are customers saying?
"The amount of knowledge I've learned from your eBooks, books, and podcasts at Peaksports is fantastic! You're the best Mental Training coach I've found."
~Gavin Clark, PGA Member
---
Boost Your Self-Confidence And Focus With Expert Mental Game Coaching!
Master mental game coach Dr. Patrick Cohn can help you overcome your mental game issues with personal coaching.
You can work with Dr. Patrick Cohn himself in Orlando, Florida or via Skype, FaceTime, or telephone. Call us toll free at 888-742-7225 or contact us for more information about the different coaching programs we offer!
What are our students saying?
"I think Dr. Cohn's research with players, and studying great players, being around great players, and working with players, has given him the insights and the keys to what makes a great putter. Dr. Cohn's instruction will help players of any skill level improve their putting."
~Grant Waite, PGA Tour Winner