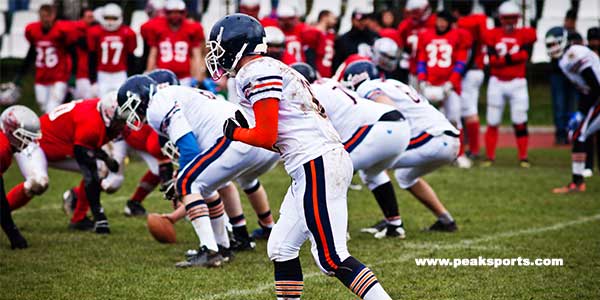 Coping with a Bad Performance
Bad performances can linger for a long time with some athletes.
You can probably relate to how profoundly a bad game, routine or competition can hurt future performances…
There are many examples in sports where just one bad performance can set off a domino effect…
A baseball player who strikes out four times in one game can find himself in a slump over the next several games…
Or a tennis player who sees his ranking drop due to a few bad matches can have difficulty getting back on track…
Or a gymnast who falls off the beam, which is normally her best event, can suddenly see uncharacteristic mistakes in other events.
Why does it seem that a one bad performance can snowball and affect future competitions?
This effect is not the fault of lack of skills. One bad game doesn't rob you of your athletic talents and abilities. The issue at play is often a "memory" issue.
Follow this logic for a moment…
You have practiced, prepared and trained for a certain competition that goes a bit awry…
You make a few mistakes or just are not fully on top of your game and you are devastated by the result. Now, your memory kicks in.
You can't seem to shake the memories of that bad performance. The memories of that performance seem to haunt you. As you prepare for the next competition, these bad memories creep to the forefront of your mind.
As the next competition commences, those images are replayed over and over in your mind stirring negative emotions and hurting your confidence.
Many athletes have trouble bouncing back when they carry the weight of "bad memories" or negative images of previous performances.
In professional sports, top athletes talk about the importance of having a "short memory" or forgetting about a bad performance and moving on to the next competition.
The L.A. Rams had a forgettable game against the Tampa Bay Buccaneers in the fourth game of the 2019 season. The Rams lost 55-40 but it was the way the team lost that was the problem.
Rams quarterback Jared Goff committed four turnovers with the last one leading to the game-deciding touchdown. Some veteran players committed costly penalties and the Rams' defense had difficulty stopping Tampa Bay's offense.
After the game, Goff talked about the importance of erasing the memory of the defeat and focusing on the next game.
GOFF : "Let this one go by as quick as possible and move on."
A strategy to move on from the poor team performance was offered by Rams safety Eric Weddle.
WEEDLE: "Burn the film, quite honestly. Burn it and move on."
Smart advice from Weedle. Replaying a bad game in your mind only contributes to further performances.
Moving on from a bad performance requires that you focus forward and not relive the past.
Moving On from a Bad Performance
Burn the film. Instead of replaying the images of mistakes and losses, visualize yourself performing successfully in your next competition.
Visualization helps you focus on performing well in future competitions rather than allowing memories of past performances dominate your mind.
Strive to use the past competition as a learning experience. What can you improve in the next week of practice based on your last competition?
---
Improve Mental Preparation in Sports!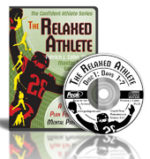 If you're an athlete who is frequently tight, tense, anxious, or wants to learn more about how to relax better under pressure, The Relaxed Athlete is for you!
Confidence and the ability to relax under adversity is what championship athletes do best.
It only takes one tense moment for you to lose a critical point, miss a putt, or lose a second off your lap time. You cannot afford to let distractions run wild in your mind and cause you to make errors at critical times in the game!
The Relaxed Athlete is a complete system to teach you how to relax like a champion and harness the power of relaxation every time you step on the playing field, court, track or course in practice and games!
This workbook and CD program consists of 2 audio CDs that include 14 days of focus boosting exercises and a simple to follow workbook that guides you through each of the 14 days, helps you apply strategies, and customizes the exercises to your personal focus challenges.
You'll Discover:
How to quickly identify distractions that sabotage your concentration and how to quickly refocus after distractions.
How to use pre-shot routines before shots or serves to help you be more task-focused instead of worrying about results.
How to use pregame routines to help you harness the power of zone concentration before competition.
Learn more about one of our most popular CD programs in The Confident Athlete Series…
The Relaxed Athlete: A 14-Day Plan For Superior Concentration
What are customers saying about our mental game programs?
"I first purchased 'The Confident Athlete' to see how the program went and immediately saw results. I then purchased the rest of the Confident Athlete Series and have noticed a dramatic improvement in my level of play or should I say consistency. I currently play NCAA Division 1 baseball for Lamar University, and even my coaches have noticed a change in the way that I approach the game. My attitude and confidence at the plate. I am able to get into that zone were I am able to narrow my focus on to the task at hand. Thank you for helping in my continuing goal to mental toughness."*
~Tylor Prudhomme
"By far, The Confident Athlete Series is the most powerful tool I've used to perform my best. The simple and easy to use program has helped me take my game to the next level." *
~Shaun Burrell, professional surfer
Disclaimer
*Testimonials found on this site are examples of what we have done for other clients, and what some of our clients have said about us. However, we cannot guarantee the results in any case. Your results may vary and every situation is different. No compensation was provided for these testimonials.