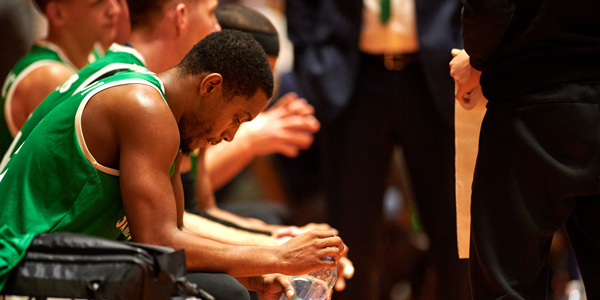 Not Letting One Bad Game Define Your Skills
How long does it take you to get over a loss or poor performance? Hours? Days? Weeks?
The longer you ruminate about a bad game or lackluster performance, the more it becomes embedded in your mind. Reliving a bad game is like training your mind for a repeat performance.
When you mentally rehearse a scenario repeatedly, you are more likely to perform that way in the future.
In addition, ruminating about a poor performance negatively affects your focus in two ways. First, when you can't shake the memory of a bad game, you will not be fully engaged in practice.
A lack of focus in practice interferes with honing your skills, improving your game, and preparing for future performances.
Secondly, dwelling on a bad game creates a fear of failure. In a competition, fear takes your focus away from what you should be doing in the moment.
To overcome past losses, mistakes, or performances, you need to have a short memory. That is, you should stop focusing on what has already happened. A forgettable performance should be just that – FORGOTTEN!
For example, the University of North Carolina Women's basketball team suffered a big loss to state rival North Carolina State, 72-45. The 27-point loss was UNC's first loss of the 2022 season.
After the North Carolina State loss, UNC head coach Courtney Banghart talked about the loss and the importance of moving forward.
BANGHART: "In a process, you want every step to be forward, but that's not how processes work. Some steps are humbling, and some are backward. And this was both of those things… You have to have a short memory in this league. You don't get time to cry about it and worry about it."
In the next game, UNC hit the reset button and played one of their best games of the season, defeating Virginia Tech, 71-46.
Bouncing back is a matter of attitude and focus, both of which are mental skills.
First, your attitude determines how you view events. Do you see a loss as a lesson or a lack of talent? Do you view success as a process?
Secondly, your focus determines how well you will perform in the moment. Are you focused on past performances or the current moment/ competition?
 Bouncing back consists of three components:
1. Understanding all athletes experience mistakes, slow times, missed shots, failed attempts, and lackluster performances.
2. Realizing that a bad game or poor performance is a part of the improvement process.
3. Refocusing on what is next.
If you can accept these three components, you will vastly improve future performances.
Moving Forward after a Poor Performance
Give yourself a brief amount of time, 24 hours or less, to be assess competition. It's okay to review and learn from your performance but avoid reliving your mistakes over and over.
Whenever you recognize that you are ruminating about your mistakes, remind yourself, "That competition is over. What can I do today to improve my performance tomorrow?"
Learning, moving forward, and bouncing back is a mental skill.
If you have difficulty bouncing back, contact us at Peak Performance Sports to improve mental toughness.
---
Related Sports Psychology Articles
*Subscribe to The Sports Psychology Podcast on iTunes
*Subscribe to The Sports Psychology Podcast on Spotify
Download a free sports psychology report to improve your mental game!
Learn more about our one-on-one mental game coaching.
---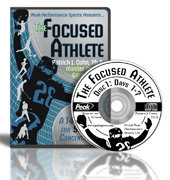 Concentration and the ability to focus under adversity is what championship athletes do best.
It only takes one distraction to enter your mind for you to lose a critical point, miss a putt, or lose a second off your lap time. You cannot afford to let distractions run wild in your mind and cause you to make errors at critical times in the game!
The Focused Athlete" audio and workbook program helps you or your athletes overcome distractions and sharpen concentration during competition. You learn how to get locked in during practice and competition so you can improve and perform better.