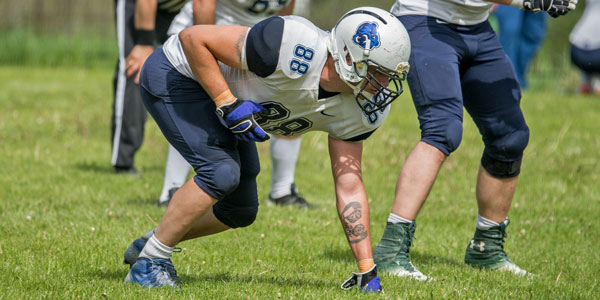 Growing and Learning From Costly Mistakes
What effects do game-ending mistakes have on your confidence? For most young athletes, losing is difficult, but making a costly mistake late in a competition can hurt their confidence.
For example, a gymnast may become frustrated by a bobble in their routine. However, missing a landing to finish a routine and receiving a low score can crush a gymnast's confidence.
Here's another example, a basketball player who made a couple of unnecessary fouls early in a game can become a little agitated. But if that player commits a needless foul late in a game contributing to a loss, that player may be less aggressive on defense in future games.
Small mistakes early in a competition can still affect your confidence. However, costly mistakes late in a contest can be emotionally overwhelming. The negative emotional consequences of costly mistakes can have longstanding effects on confidence.
What can you do to minimize the effects of costly mistakes?
For one, you should realize that your reaction to mistakes affects your confidence and future performances.
Letting go or learning from mistakes requires a mindset that does not view mistakes as career-defining moments. Mistakes are merely a blip on the screen in your career.
When you view mistakes in this manner, you gain a sense of control and empowerment, allowing you to re-focus your efforts and move forward.
Wide receiver Jalen Reagor was selected 21st in the 2020 NFL draft by the Philadelphia Eagles. In two seasons, Reagor has not made a significant impact on the team's performance.
In a midseason game against the New York Giants, Reagor dropped two passes in the fourth quarter. One of Reagor's drops was on the last play of the game-ending Philadelphia's chance of a late-game comeback victory. The Eagles lost 13-7 to the Giants and fell to a 5-7 record.
After the game, Reagor put the game in perspective instead of beating himself up after the loss.
REAGOR: "Just two drops that I would say (are) very uncharacteristic, but just got to go through the highs and lows and go on to next week and make the plays. That's what you do with anything. That's what you do in life. You have bad days. You have good days; you've just got to move forward. Because tomorrow's still gotta be here, I still have to go practice. I still have to play next week. You can't too much dwell on it. Just me taking ownership and moving forward."
Your response to mistakes will significantly impact your confidence and future performance when you make a mistake.
So, always keep in mind, mistakes don't define you. Mistakes can refine you.
Learning From Mistakes
The key is to grow and learn from mistakes rather than be self-critical about your performance…
Ask yourself, "Does this mistake define me as an athlete?" "What can I learn from this mistake?" "What can I do to prevent the same mistake from happening again?" "What can I work on in practice to improve my game?"
Working with a Mental Game Coach to overcome your personal triggers and develop composure strategies can improve your mental toughness. Contact us for more details about one on one mental game coaching.
Related Sports Psychology Articles
*Subscribe to The Sports Psychology Podcast on iTunes
*Subscribe to The Sports Psychology Podcast on Spotify
Download a free sports psychology report to improve your mental game!
Learn more about our one-on-one mental game coaching.
---
The Focused Athlete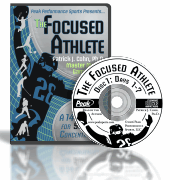 Today professionals and amateur athletes from all over the world pay me huge sums to help them improve performance because they recognize the empowering effect mental game coaching can bring to their game. My mental training system uses real-life tested mental game strategies that build confidence and focus easily and quickly, which helps you perform better.
Many athletes don't even consider the importance of a mental pregame routine. Having a You can learn how to harness a zone focus just like I teach the pro athletes. It's not hard or impossible to achieve – I help athletes reach their goals every day and you too can learn the same focusing strategies I teach to my students who pay me well over $1000 per day for personal coaching.