The Fearless Athlete
In "Sessions with Doc," Dr. Patrick Cohn answers your sports psychology and mental training questions about Helping Athletes Trust In Their Skills In Competition. Visit Peaksports.com and click on contact us to submit your question for Dr. Cohn to answer in his mental game videocast or podcast.
Do you find yourself often performing better in practice than you do in competition?
This is a number one reason why athletes come to see us at Peak Performance Sports because they know they're under performing compared to what they're capable of in practice.
Today I'm previewing The Fearless Athlete CD and workbook program which gives you all my strategies for how to take your practice game to competition.
Here's the question Dr. Patrick Cohn answers this week:
How can you help your athletes bring their practice game to competition?
Watch the video below to hear what Dr. Cohn has to say about Helping Athletes Trust In Their Skills In Competition. Don't forget to subscribe to our YouTube channel to be updated on all our latest videos!

Subscribe
to the Peaksports YouTube channel now to receive updates on our new content!
---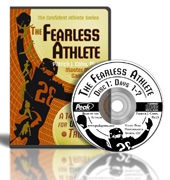 The Fearless Athlete is 14-day step-by-step easy-to-apply mental training program designed to help you overcome the mental barriers of perfectionism, fear of failure, and learn to perform with unbeatable trust. You learn how to overcome performance anxiety, trust your practice and perform freely in competition. This program consists of 2 audio CD's and a workbook you use for just 15 minutes a day! Each copy comes with two premium bonuses that you can download immediately!