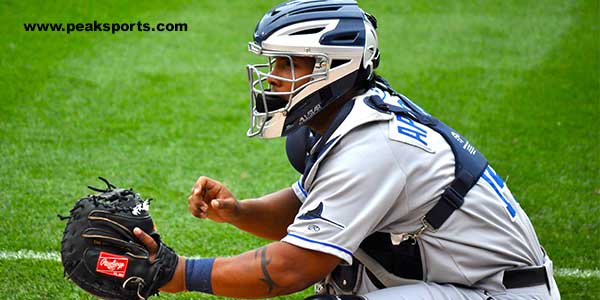 Are You Ever Satisfied with Your Performance?
How do you feel after a disappointing loss? Are you devastated when you lose no matter how well you played?
Coping with a loss can be tricky waters to navigate. Many athletes are not satisfied unless they win.
Unfortunately, several factors are outside of your control that contribute to winning. If you are only satisfied when you win, you will be on an emotional roller coaster throughout your athletic career.
If you do not have full control over winning, what exactly can you control in sports?
There are two things that you can control (focus and effort) and those two aspects directly impact satisfaction. The more effort and focus you exert in training, practices and competition, the more satisfaction you will experience.
Notwithstanding, losing still stings but it is lessened when you know you gave it all you got.
The Cleveland Indians found themselves dealing with the sting of defeat and missing the playoffs for the first time since 2015, despite having over 90 wins.
The Cleveland Indians were eliminated from reaching the playoffs after losing to the Washington Nationals in the final series of the regular season.
The Indians fought hard through 160 games to put themselves in playoff contention but their dreams were left unfulfilled which was a tremendous disappointment for the coaches and players.
After the loss, Cleveland Indians outfielder Oscar Mercado talked about both the disappointment and how he is dealing with the loss.
MERCADO: "We did the best we could, and sometimes things happen, and you've got to accept that and move on. Obviously, we're not going to say we're content, because the ultimate goal here is to win and be in the playoffs. But we just have to accept it and understand that we did the best we could and be able to sleep at night knowing that."
At the end of the day, you need to be able to look in the mirror and be satisfied with how you performed. Ultimately, your opinion is the only one that matters…
Not your coach, not your parents, not your teammates, not the spectators and not the media. Being satisfied with your performance should not be measured in wins and losses, best times or beating a particular opponent.
Being satisfied with your performance is a matter of looking inward and objectively answering two questions:
Did I give my best effort given the circumstances?
Did I focus the best I could in that competitive circumstance?
If you answer yes to these questions and satisfied with your effort and focus, then you will be able to live with the results and feel content with your performance.
These two questions should also be asked after each practice or training session. This will allow you to bounce back after a bad practice, get back on track quickly and add to your overall satisfaction with your season.
How to Assess Your Game:
One strategy to assess your performance is to create a performance log.
After each practice or competition, rate your level of effort from 1-10 and your level of focus from 1-10.
Include any thoughts you have about how you performed, such as things you did well or things you should work on in the future. The key is to answer each question objectively but not be self-critical of your game.
Set small practice goals for what you want to improve in the next week of practice.
---
Learn Mental Game Strategies to Boost Your Confidence in Sports!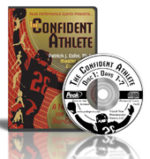 If you're an athlete who struggles with self-doubt, loses confidence, or cant take "practice confidence" to competition, The Confident Athlete is for you!
Self-confidence is what separates champion athletes from the rest of the competitors…
You can tap into my knowledge and experience to learn how to bring ultimate confidence to competition!
The Confident Athlete CD and workbook program consists of 2 audio CD's that include 14 days of confidence fueling exercises and a simple to follow workbook that guides you through the 14 days, helps you apply the strategies and customizes the exercises to your personal needs.
Remember, confidence is a choice you make. You have to make a conscious effort to proactively seek confidence building thoughts and behaviors. Confident Athletes are proactive when it comes to confidence!
Learn more about one of our most popular CD programs in The Confident Athlete Series…
The Confident Athlete: A 14-Day Plan For Ultimate Self-Confidence
Take control of your mindset and performance today!
What are mental game customers saying about our confidence boosting program?
"I am a ASP world qualifying professional surfer and after beginning the 'The Confident Athlete' I had an almost instant change in attitude about my own surfing ability and my mindset going into competition. By using the Confident Athlete strategies, my confidence has done a complete 180 degrees. I won a local pro/am a few weeks back, and just had my best result of the year in one the last big events on the world circuit this last week in Brazil! It is my secret weapon!"*
~Shaun Burrell, Professional Surfer
(Listen to his success story)
"We are amazed at how much 'The Confident Athlete' program has helped my niece play her best tennis during matches. She literally made it to the farthest round of a tournament (semifinals) after finishing the CDs/workbook. We are going to do all 3 in the series."*
~Jason Bourguignon, Uncle
"I bought The Confident Athlete and I have to tell you it is one of the best investments I've ever made in sports (and I've made quite a lot!)" I am a top amateur racquetball player. I have multiple state and regional titles, and 2 national titles. Your approach and ideas have snapped me out of a slump that has lasted way too long. The sport is fun again and I am playing like my old self for the first time in a long time!"*
~Mark Davis
---
Boost Your Self-Confidence And Focus With Expert Mental Game Coaching!
If you're a top performer during practice but find yourself under-performing in competition, the most likely culprit holding you back is your mental game. In fact, many athletes struggle with the same problem….
Master mental game coach Dr. Patrick Cohn can help you overcome your mental game issues with personal coaching.
Meet with us via Skype, phone, FaceTime, or GoTo Meeting. With today's video technology, we are able to connect with athletes and coaches all over the globe.
Mental toughness coaching helps serious athletes like you to uncover the beliefs and attitudes that keep you from performing to your potential. You'll learn mental game strategies to perform at your peak more often, overcoming performance plateaus and lack of consistency
Call us toll free at 888-742-7225 or contact us for more information about the different coaching programs we offer!
What are our mental coaching students saying?
"I want to thank you for the great work you are doing with Ty. He seems to be soaring with confidence right now. We are flying out to see him pitch next weekend. He threw well Friday night and is drawing a lot of interest from several Division I schools. I'll let you know how he looks."*
~Randy Sullivan, Baseball Parent
"Thanks again for teaching me how to do mental game coaching with my volleyball team. We are already seeing results for just our FIRST meeting! I really enjoyed out work together in Orlando!"*
~Kurt Trout, Iowa Rockets Volleyball Coach
Disclaimer
*Testimonials found on this site are examples of what we have done for other clients, and what some of our clients have said about us. However, we cannot guarantee the results in any case. Your results may vary and every situation is different. No compensation was provided for these testimonials.