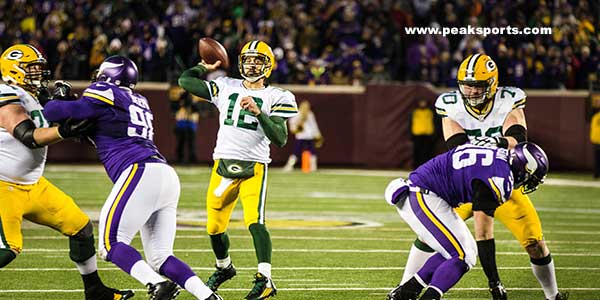 Creating a Plan for Improvement
Harsh criticism hurts an athlete but the effect of harsh criticism is doubled when it comes from within the athlete's mind.
Harsh self-criticism is the quickest way to shatter confidence.
Many times, athletes describe themselves as being their own biggest critic. This mindset is viewed by some in a positive light meaning that this type of athlete pushes to be perfect and nothing less is sufficient.
Unfortunately, harsh self-criticism becomes an endless loop of negative self-talk that pulls an athlete downward rather than lifting up their performance to new standards.
Harsh self-criticism never pushes an athlete towards excellence. Harsh self-criticism sends the message that you are not good enough and, no matter what you accomplish, that is not good enough either.
Even professional athletes can be highly self-critical… Take for example Washington Redskins wide receiver Cam Sims. Sims admits he is his own biggest critic.
Sims was a 2018 undrafted rookie free agent out of the University of Alabama and was signed by the Redskins prior to training camp last year. Sims has the size and ability to play in the NFL which is the reason Sims made the 2018 Redskins' 53-man roster.
Sims injured his ankle in the first regular season game in 2018 which ended his season, and now Sims is battling just to make the 2019 squad.
Sims has been highly-critical of his play this preseason rating his performance in preseason as "bad."
SIMS: "If I drop a pass I will say that my whole day is bad and if I catch 100 balls and I drop that one pass I would say my whole day is bad."
When you are a perfectionist and have high expectations, your performance is never good enough, which only hurts confidence. When the goal becomes perfection, you lose sight of the main objective in sports.
The slightest mistakes overshadow any progress or success. The truth is that harsh self-criticism sends a negative message to yourself that hurts athletic production.
Assessing your performance requires some degree of objectivity.
Although you cannot be fully objective, you can step back from your performance and take a look at potential ways to improve your play rather than demoralize yourself by highlighting all your mistakes.
The 3 Components of Objectivity:
Credit – What did you do well? There are always some positive takeaways from every performance. Give yourself credit for those successes, even minor ones.
Misses – What didn't go well? This requires the greatest amount of restraint and objectivity. Refrain from berating yourself and look at your performance through a coach's eye.
Plan – What do you need to do differently to improve? Knowing what you did wrong is no help if you don't have a plan to improve those aspects of your game.
You don't need to be excessively critical of yourself to improve your athletic performance–You just need a plan for improvement.
Avoiding Harsh Self-Criticism:
Treat yourself like you would treat a best friend teammate. When a teammate asks you about their performance, you wouldn't berate or belittle them.
Be objective when evaluating your performance. Treat yourself with the same respect as you would your teammate.
Ask yourself: "What would the most positive coach or teammate tell me in this moment?" This question will help you step outside of the emotion and be more objective with your game.
---
Learn Mental Game Strategies to Boost Your Confidence in Sports!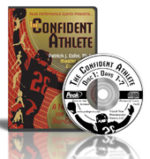 If you're an athlete who struggles with self-doubt, loses confidence, or cant take "practice confidence" to competition, The Confident Athlete is for you!
Self-confidence is what separates champion athletes from the rest of the competitors…
You can tap into my knowledge and experience to learn how to bring ultimate confidence to competition!
The Confident Athlete CD and workbook program consists of 2 audio CD's that include 14 days of confidence fueling exercises and a simple to follow workbook that guides you through the 14 days, helps you apply the strategies and customizes the exercises to your personal needs.
Remember, confidence is a choice you make. You have to make a conscious effort to proactively seek confidence building thoughts and behaviors. Confident Athletes are proactive when it comes to confidence!
Learn more about one of our most popular CD programs in The Confident Athlete Series…
The Confident Athlete: A 14-Day Plan For Ultimate Self-Confidence
Take control of your mindset and performance today!
What are mental game customers saying about our confidence boosting program?
"I am a ASP world qualifying professional surfer and after beginning the 'The Confident Athlete' I had an almost instant change in attitude about my own surfing ability and my mindset going into competition. By using the Confident Athlete strategies, my confidence has done a complete 180 degrees. I won a local pro/am a few weeks back, and just had my best result of the year in one the last big events on the world circuit this last week in Brazil! It is my secret weapon!"*
~Shaun Burrell, Professional Surfer
(Listen to his success story)
"We are amazed at how much 'The Confident Athlete' program has helped my niece play her best tennis during matches. She literally made it to the farthest round of a tournament (semifinals) after finishing the CDs/workbook. We are going to do all 3 in the series."*
~Jason Bourguignon, Uncle
"I bought The Confident Athlete and I have to tell you it is one of the best investments I've ever made in sports (and I've made quite a lot!)" I am a top amateur racquetball player. I have multiple state and regional titles, and 2 national titles. Your approach and ideas have snapped me out of a slump that has lasted way too long. The sport is fun again and I am playing like my old self for the first time in a long time!"*
~Mark Davis
---
Boost Your Self-Confidence And Focus With Expert Mental Game Coaching!
If you're a top performer during practice but find yourself under-performing in competition, the most likely culprit holding you back is your mental game. In fact, many athletes struggle with the same problem….
Master mental game coach Dr. Patrick Cohn can help you overcome your mental game issues with personal coaching.
Meet with us via Skype, phone, FaceTime, or GoTo Meeting. With today's video technology, we are able to connect with athletes and coaches all over the globe.
Mental toughness coaching helps serious athletes like you to uncover the beliefs and attitudes that keep you from performing to your potential. You'll learn mental game strategies to perform at your peak more often, overcoming performance plateaus and lack of consistency
Call us toll free at 888-742-7225 or contact us for more information about the different coaching programs we offer!
What are our mental coaching students saying?
"I want to thank you for the great work you are doing with Ty. He seems to be soaring with confidence right now. We are flying out to see him pitch next weekend. He threw well Friday night and is drawing a lot of interest from several Division I schools. I'll let you know how he looks."*
~Randy Sullivan, Baseball Parent
"Thanks again for teaching me how to do mental game coaching with my volleyball team. We are already seeing results for just our FIRST meeting! I really enjoyed out work together in Orlando!"*
~Kurt Trout, Iowa Rockets Volleyball Coach
Disclaimer
*Testimonials found on this site are examples of what we have done for other clients, and what some of our clients have said about us. However, we cannot guarantee the results in any case. Your results may vary and every situation is different. No compensation was provided for these testimonials.