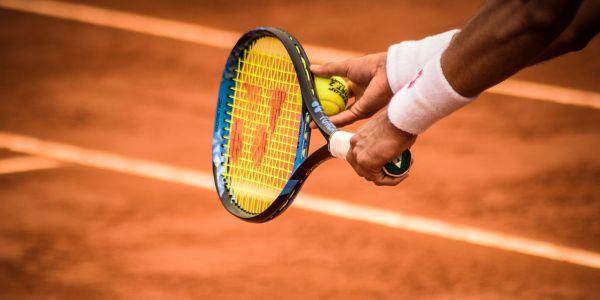 What is your mindset during a playoff series?
Are your emotions dictated by winning or losing?
Many players ride the roller coaster of emotions during a playoff series. When they win, they feel emotionally energized. When they lose, they feel deflated and anxious.
Likewise, if players had a better-than-average performance, they expect to be on top of their game when the Series resumes. They will feel confident, psyched, and play aggressively from the first minute.
They will compete, take calculated risks and look to contribute to their team in any way possible.
For example, a basketball player coming off a win or top performance will look for his shot early in the game, fight for rebounds and ramp up the defensive pressure.
A baseball player will be aggressive in the batter's box and confident he can drive the ball to all fields.
Players in this position have the mindset, "If I did it once, I could do it again."
However, if the player under performed, they may expect more of the same.
Instead of trying for a breakout game, they will be hesitant, flat-footed, anxious, and lack energy and focus. Instead of looking for ways to contribute to the team's success, they try not to be the reason their team loses. These players have a fearful mindset.
For example, a soccer player who under performed in a tournament may be timid during the next game and fearful of making mistakes.
Playoffs already have an added incentive…
One game can determine if you advance to the next round or are eliminated. For that reason, the One-Game-at-a-Time mentality is crucial for team success.
How does the One-Game-at-a-Time mentality affect playoff performance?
Allows for closure – Once a game is finished, you can process your performance and make the necessary adjustments.
Provides a transition – Once you process the feedback, it helps you to refocus on the next game.
Enhances preparation – After a game, a positive mindset assists you in dedicating your full attention to preparing for the next game.
One example of how mindset affects playoff performance is the 2023 NBA playoffs. In the second round of the playoffs, the Philadelphia Sixers faced off against the defending Eastern Conference champion Boston Celtics.
After beating the Celtics in a dominant performance in Game 5, 115-103, the Sixers were stoic as they walked off the court.
There was no celebration for Sixers center Joel Embiid. Embiid's mindset was to get back to work and prepare for a Game 6 battle.
EMBIID: "It's not over. We have to get one more. All of us. We have to show up. What we did tonight it's easier said than done. But we have to do it again."
You should see each game as a stand-alone competition during playoffs and tournaments. The previous game, whether a win or loss, should have little impact on your next performance.
With a one-game-at-a-time mentality, your next game becomes a new opportunity for you to perform at your highest level.
To help you refocus after a playoff game, ask yourself three questions:
What can I learn from this game?
How will I apply this feedback to practice and the next game?
How will I prepare for the next game to perform at my peak?
---
Related Sports Psychology Articles
*Subscribe to The Sports Psychology Podcast on iTunes
*Subscribe to The Sports Psychology Podcast on Spotify
Download a free sports psychology report to improve your mental game!
Learn more about our one-on-one mental game coaching.
---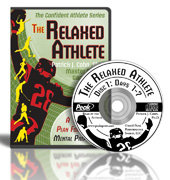 The Relaxed Athlete
You can possess all the physical talent in the world, the best equipment money can buy, and train harder or longer than anyone else in your sport or on your team, but if self-doubt enters your mind prior to competition, you simply will not realize your true potential in sports.
The Relaxed Athlete" audio and workbook program teaches you mental strategies to develop a focused and confident pregame routine for a poised and relaxed mindset. Learn how to get your mind right by overcoming pregame anxiety and worry.