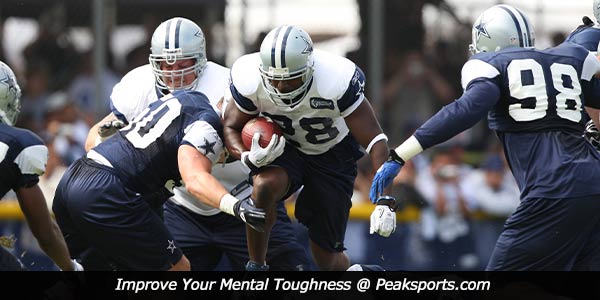 Prepare Like a Starter So You Are Ready When Your Moment Comes
How has your motivation been affected when spending long periods of time sitting on the bench?
Some athletes work their butts off to prove they deserve more playing time. These athletes stay late after practice, hustle during scrimmages, give max effort during drills, work hard to improve their conditioning and put in the time to improve their technical skills.
Other athletes view sitting on the bench as a sign they are "not good enough" or "not talented." Rather than proving themselves, these athletes find it difficult to stay motivated, and they eventually give up on themselves.
Don't Devalue Yourself
When you devalue yourself as an athlete or fail to see yourself as a significant member of a team, you hold back in practice. When you lack motivation, your level of preparation and work intensity suffer.
Then, when you are suddenly thrown into a competition, you feel overwhelmed. When you don't do the work, you will lack the confidence to compete to the best of your abilities. You are fearful of falling flat on your face. You compete cautiously and try to minimize mistakes instead of making the most of your opportunity.
Being a backup doesn't mean you are inactive. Being on the sidelines doesn't mean you shouldn't still have a competitive mindset.
One example of a backup having a competitive mindset is Philadelphia Eagles quarterback Jalen Hurts. Hurts was selected in the second round of the 2020 NFL Draft and has backed up Carson Wentz, who most considered to be the franchise quarterback in Philadelphia.
Hurts was thrust into the starting role with four games remaining in the 2020 season. In his first game as a starter, Hurts led the Eagles to a 24-21 victory over the Division leading New Orleans Saints.
Philadelphia defensive end Brandon Graham praised Hurts' preparedness, competitiveness and high level of motivation.
GRAHAM: "You can tell when a guy comes in and he starts having success, he's been ready, he's been waiting on his moment, he's been making sure he's sharpening his sword until his moment came and that's exactly what you get. When he wasn't in, he was supportive, he was out there working hard, out there trying to beat us every day and I think you started to see flashes of him getting better every day he was out there."
Just because you are sitting on the bench doesn't mean you'll be there forever. Hurts prepared, knowing his time would come eventually, and he worked hard in preparation for that moment.
All athletes are competitive athletes, whether you are in a starter role or a backup role. Fostering your competitive mindset is critical to keep your mind in the game at all times.
How to Be Ready when your Number is Called:
How should I prepare as if I am a starter? What parts of my game should I focus on during practice and training? How should I mentally prepare for competition?
Be mentally and physically ready when your number is called. Support your teammates and embrace the chance to shine.
When you have a positive mindset about your role, you maintain a high level of motivation to prepare to the utmost of your abilities and feel more valued as a member of your team.
Want more football psychology articles?
---
Learn Mental Game Strategies to Boost Your Confidence in Sports!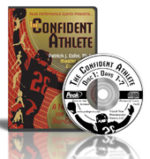 If you're an athlete who struggles with self-doubt, loses confidence, or cant take "practice confidence" to competition, The Confident Athlete is for you!
Self-confidence is what separates champion athletes from the rest of the competitors…
You can tap into my knowledge and experience to learn how to bring ultimate confidence to competition!
The Confident Athlete CD and workbook program consists of 2 audio CD's that include 14 days of confidence fueling exercises and a simple to follow workbook that guides you through the 14 days, helps you apply the strategies and customizes the exercises to your personal needs.
Remember, confidence is a choice you make. You have to make a conscious effort to proactively seek confidence building thoughts and behaviors. Confident Athletes are proactive when it comes to confidence!
Learn more about one of our most popular CD programs in The Confident Athlete Series…
The Confident Athlete: A 14-Day Plan For Ultimate Self-Confidence
Take control of your mindset and performance today!
What are mental game customers saying about our confidence boosting program?
"I am a ASP world qualifying professional surfer and after beginning the 'The Confident Athlete' I had an almost instant change in attitude about my own surfing ability and my mindset going into competition. By using the Confident Athlete strategies, my confidence has done a complete 180 degrees. I won a local pro/am a few weeks back, and just had my best result of the year in one the last big events on the world circuit this last week in Brazil! It is my secret weapon!"*
~Shaun Burrell, Professional Surfer
(Listen to his success story)
"We are amazed at how much 'The Confident Athlete' program has helped my niece play her best tennis during matches. She literally made it to the farthest round of a tournament (semifinals) after finishing the CDs/workbook. We are going to do all 3 in the series."*
~Jason Bourguignon, Uncle
"I bought The Confident Athlete and I have to tell you it is one of the best investments I've ever made in sports (and I've made quite a lot!)" I am a top amateur racquetball player. I have multiple state and regional titles, and 2 national titles. Your approach and ideas have snapped me out of a slump that has lasted way too long. The sport is fun again and I am playing like my old self for the first time in a long time!"*
~Mark Davis
---
Disclaimer
*Testimonials found on this site are examples of what we have done for other clients, and what some of our clients have said about us. However, we cannot guarantee the results in any case. Your results may vary and every situation is different. No compensation was provided for these testimonials.