The Sports Psychology Podcast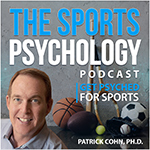 In this sports psychology podcast, Dr. Cohn helps an athlete on knowing what to do in post games to improve confidence. Here is the question, Dr. Cohn answers in this episode:
JACK: Do you have any tips or a program for "Post game (win or lost) assessment? How to evaluate your performance. I'm trying to identify what good parts and the bad parts of my game that needs to improve.
Resources for Athletes, Coach, and Sports Parent
*Subscribe to The Sports Psychology Podcast on iTunes
*Subscribe to The Sports Psychology Podcast on Spotify
Download a free sports psychology report to improve your mental game!
Learn more about our one-on-one mental game coaching.
---
Boost Your Self-Confidence And Focus With Expert Mental Game Coaching!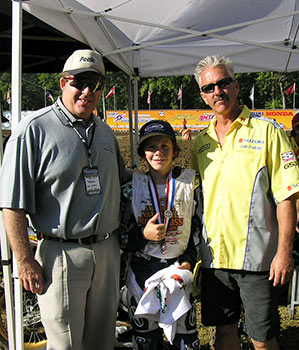 If you're a top performer during practice but find yourself under-performing in competition, the most likely culprit holding you back is your mental game. In fact, many athletes struggle with the same problem….
Master mental game coach Dr. Patrick Cohn can help you overcome your mental game issues with personal mental game coaching.
Meet with us via Zoom, Skype, Phone, FaceTime or GoTo Meeting. With today's video technology, we are able to connect with athletes and coaches all over the globe.
Mental toughness coaching helps serious athletes like you to uncover the beliefs and attitudes that keep you from performing to your potential. You'll learn mental game strategies to perform at your peak more often, overcoming performance plateaus and lack of consistency
Call us toll free at 888-742-7225 or contact us for more information about the different coaching programs we offer!
---
What are our mental coaching students saying?
"WOW!!! What a week I had. I was able to perform with a confidence that allowed my style to shine through–no more entering the arena with that "deer in the headlights" look or feeling. I stopped evaluating myself while I was performing, and I actually left the arena after my patterns feeling like I had experienced a lot of fun. Thank you so much."
~Julia Dreyer, National Champion Equestrian
"After your session, Mason had a game. He had the best game so far! He hustled, shot, no goals but two assists but he was cool with it because his focus was on shooting and not scoring (finally), defended well with his hands – finally put it all together. It was fun to watch and you could tell he felt really good about it."
~Kelly, Lacrosse mom