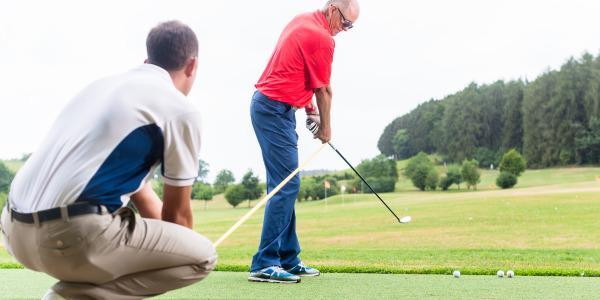 Professional athletes put in extra work after practice to become the best in their sports.
In sports, elite athletes often have unrivaled work ethics. We hear of Olympian athletes who start their training sessions at 5 a.m. or train between 4-6 hours daily.
Other athletes are stuck in a rut or hit a plateau. The common sentiment is, "I work so hard throughout the week. Yet my teammates, who I outwork in practice, perform better than me in competitions."
While elite athletes dedicate and sacrifice much to attain peak physical conditioning, the key to their success is the hours of mental work behind the scenes.
Physical work and conditioning are straightforward. However, for many athletes, mental training is less understood.
This is where a sports psychologist or mental performance coach can help.
Sports psychologists and mental performance coaches specialize in teaching/coaching athletes, teams, coaches, and parents specific mental skills to address athletes' optimal performance, development, and well-being.
They are well-versed in interventions that optimize the mental and psychological factors that impact performance, such as building confidence, improving focus, setting realistic and challenging goals, managing emotions, dealing with disappointment, and getting the most out of your training.
Not only do mental skills improve athletic performance, but mental skills also benefit other areas of life, such as test taking, managing anxiety, communicating effectively, accomplishing more, overcoming adversity, and dealing with overwhelming emotions.
As for athletic performance, sports psychologists and trained mental performance coaches help you identify areas of performance that you may not clearly see.
Think of a competitive swimmer. A swimmer may understand stroke mechanics and training but not be able to identify mental aspects of racing, the reasons for not achieving their goal times, or dealing with grueling training sessions.
Often, athletes are too wrapped up in their circumstances to find solutions to their plateaus or mental blocks.
Top-ranked Iga Swiatek lost in the 2023 Wimbledon quarterfinals to Elina Svitolina. Swiatek sometimes appeared confident, but other times, she easily lost focus.
During a rain delay, Swiatek sought her coach's advice to get back on track when the match resumed.
SWIATEK: "I wasn't sure what I should focus on because I felt like I'm making pretty much the same mistakes, even though I tried to do better on some shots. I wanted some tips, what they think I should actually focus on. Sometimes when something is not working, it's hard to find a reason because there are maybe a few reasons. When somebody is looking from the outside, it may be a little bit easier to analyze."
You may recognize that you become anxious under pressure. A mental game coach can teach you how to cope with stress during a competition.
You may notice that you lack motivation during training sessions. A mental game coach can teach you the tools to sustain your drive throughout the ups and downs of training and competing.
You might be close to achieving your athletic goals. A mental game coach can teach you the mental skills that help you reach the next level.
It is important for you to see how mental factors might be holding you back from your potential.
Think of a challenging scenario that you can anticipate in your next competition.
Ask yourself, "How would a confident and mentally tough athlete respond to this challenge?"
Write your answer down then visualize yourself responding to your challenge with confidence and poise. By doing this, you are mentally preparing what you are going to do when the challenge arises.
Contact us to help rocket your mental toughness to new heights!
---
Related Sports Psychology Articles
*Subscribe to The Sports Psychology Podcast on iTunes
*Subscribe to The Sports Psychology Podcast on Spotify
Download a free sports psychology report to improve your mental game!
Learn more about our one-on-one mental game coaching.
---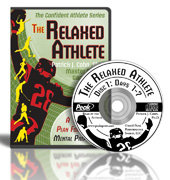 The Relaxed Athlete
You can possess all the physical talent in the world, the best equipment money can buy, and train harder or longer than anyone else in your sport or on your team, but if self-doubt enters your mind prior to competition, you simply will not realize your true potential in sports.
The Relaxed Athlete" audio and workbook program teaches you mental strategies to develop a focused and confident pregame routine for a poised and relaxed mindset. Learn how to get your mind right by overcoming pregame anxiety and worry.