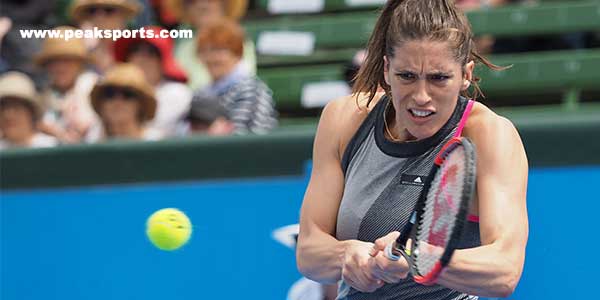 Closing Out Your Tennis Matches
Many tennis players struggle to close out matches. They stop playing the way that got them into position to win. They change their game…
We see tennis players react in two ways when leading:
(1) Athletes may sit on the lead and get protective. Here, you stay to worry about missing and you wait for your opponent to miss.
(2) They begin to be overly aggressive: serving with more pace, and trying to paint the lines.
Deviating from an already successful game plan causes you to overthink, lose focus and allows your opponent to slowly chip away at your lead. You essentially give your opponent momentum as you falter down the stretch.
Why change when things are going well?
Here's what players tell us: "I tend to change my style of play when I have a big lead. I seem to blow big leads and always let my opponent back in the match."
You might relate to the following scenario… You dominated the first set.
You felt great. All aspects of your game clicked, and your game plan was going well. Midway through the second set, you decided to play it safe and now miss your shots. Instead of hitting well-placed deep shots, you decided to hit shots down the middle and keep it between the lines.
After giving your opponent several weak balls in the center, your opponent hit some winners and started to climb back into the match.
You couldn't seem to regain your form and you felt yourself becoming angry and frustrated. You felt the match slipping away from you and started to worry about losing the match and how awful that would feel…
The reality is that you can close out matches if you stay focused on what is working and stay aggressive or don't protect the lead.
When you stay focused on what is working, stay aggressive, and play one point at a time, you are more likely to finish the match strong.
Getting it Done When Leading:
Remember, avoid playing safe with in the lead. Continue with the same tactics that helped you get into the lead. If you were going into the net often–keep doing it!
Avoid slamming on the breaks and protecting the lead when up in the match. That means don't wait for the opponent to hand you the match.
Instead, focus on closing the points out quickly and staying on offense. You do this by swinging freely or taking full swings and not pushing the ball down the middle of the court.
Related Sports Psychology Articles
*Subscribe to The Sports Psychology Podcast on iTunes
*Subscribe to The Sports Psychology Podcast on Spotify
Download a free sports psychology report to improve your mental game!
Learn more about our one-on-one mental game coaching.
---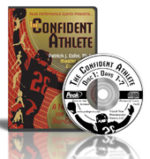 Can you experience yourself right now walking out onto the court, diamond, course, or playing field with complete conviction in your ability and unwavering confidence beaming like a bright light? Imagine feeling dominant, positive with only confident thoughts, and ready to take control of the game.
You can learn how to think like a champion and have ultimate self-confidence just like the pros. It's not hard or impossible to achieve – I help athletes reach their goals every day and you, too, can learn the same strategies I teach to my students who pay me well over $1000 per day for personal coaching.