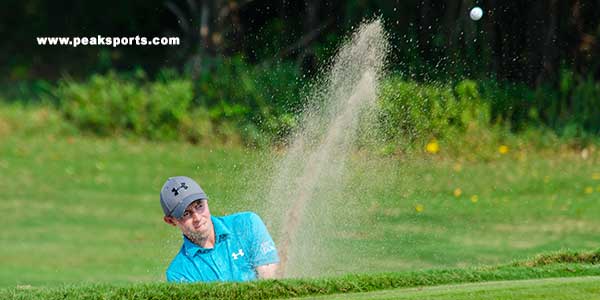 How to Take Advantage of Home-Field Advantage
Home-Field advantage, does it exist or is it just a myth? Many sports teams compete hard all year long to gain home advantage in the playoffs…
Gymnasts feel they have an edge over the competition when competing in the facility where they train…
Basketball players feel that they feed off their fans when playing on their home-court…
Baseball players feel they play better when they have home-field advantage.
When you compete at home, there are definitely some advantages:
Little to no traveling – With little traveling, you can get more rest because you don't have to travel as far nor do you need to stay in a hotel.
Better eating choices – You don't worry about where or what to eat.
Familiarity – Knowing the area or field where you are competing can help ease a bit of anxiety because you are familiar with the equipment or nuisances of the arena.
Fans – Having people cheer for you can give you a boost of energy that can help you during the tough times in the competition.
Basically, all the advantages can be summed in a word… Comfort! It is comfortable to know where you are competing, what the arena is like and who you will be competing in front of.
Although there are some benefits competing at home, there are also some challenges. The biggest challenge is that athletes feel they are often EXPECTED to win when competing at their home arena.
Your parents expect you to pull off your best performance. Your coaches expect you to win. The fans expect a higher level of play. And often you expect to perform to excessively high standards.
With higher expectations, the pressure to win or pull off the performance of a lifetime is also heightened. With the weight of higher expectations and increased pressure many athletes often perform worse when competing at their home turf.
As the 2019 Open Championship loomed, PGA golfer Graeme McDowell tried to minimize the expectations of playing golf in his proverbial backyard. The tournament will be played in his hometown of Portrush, Northern Ireland on a course he has played hundreds of times.
McDowell has noted the high expectations from others to compete for the win at what could be considered his "home-course".
McDowell knows the key to playing well is to focus on one thing at a time, immersing himself in playing in the moment and not being concerned with the expectations of others.
McDOWELL: "There's enough of a storyline trying to compete every week without having the (Portrush) storyline all the time. Qualifying for The Open, I felt the story snowballing… I figured out about myself that I'm at my best when I'm relaxed and focused on one thing, and just trying to be competitive, it's very difficult to play when you've got kind of a bunch of things going on in your head about ifs and buts and maybes. Just nice to be looser and freer."
When you can let go of the expectations and the distractions, it's easier to stay focused, relaxed and loose.
Three elements: focused, relaxed and loose put you in the right mindset to be at your best.
Using the Home Field Advantage:
You want to have in the right mindset when competing at home.
Use the advantages of playing at home to help you feel comfortable and confident.
However, you have to let go of what your friends, family, and fans expect of your performance. Enjoy the benefits of playing at home, but get into your bubble and only focus on the field, court, or course.
---
Improve Concentration in Sports!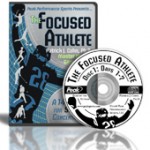 If you're an athlete who is frequently distracted, loses focus in competition, or wants to learn more about how to focus better under pressure, The Focused Athlete is for you!
Concentration and the ability to focus under adversity is what championship athletes do best.
It only takes one distraction to enter your mind for you to lose a critical point, miss a putt, or lose a second off your lap time. You cannot afford to let distractions run wild in your mind and cause you to make errors at critical times in the game!
The Focused Athlete is a complete system to teach you how to focus like a champion and harness the power of a zone focus every tie you step on the playing field, court, track or course in practice and games!
This workbook and CD program consists of 2 audio CDs that include 14 days of focus boosting exercises and a simple to follow workbook that guides you through each of the 14 days, helps you apply strategies, and customizes the exercises to your personal focus challenges.
You'll Discover:
How to quickly identify distractions that sabotage your concentration and how to quickly refocus after distractions.
How to use pre-shot routines before shots or serves to help you be more task-focused instead of worrying about results.
How to use pregame routines to help you harness the power of zone concentration before competition.
Learn more about one of our most popular CD programs in The Confident Athlete Series…
The Focused Athlete: A 14-Day Plan For Superior Concentration
What are customers saying about our mental game programs?
"As a result of reading and implementing 'The Confident Athlete Series,' I am once again enjoying golf and letting bad shots roll off my shoulders and appreciating my good shots without attaching expectations. Thanks Dr. Cohn!"
~Stu Blasius, P.G.A. Golf Professional
"Your response to the throwing problem in front of the coach covers so many situations in life…that is the beauty of playing sports…the life learning experiences. Keep up the good work…you are the best mental coach."
~Bill Brennan, sports parent