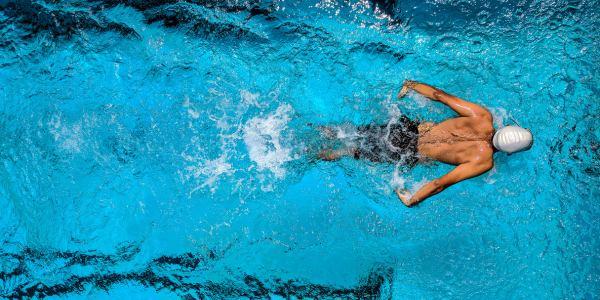 What's the difference between a mistake and a mental mistake?
Mistakes are common in sports. Every athlete makes mistakes.
However, mental mistakes are avoidable. Mental mistakes are lapses in awareness and focus, sloppy play, laziness, and lack of effort.
Here are some examples of mental mistakes: In basketball, not getting back on defense and allowing the other team a breakaway basket.
In baseball, an infielder who lobs the ball to first base on a routine grounder letting the hitter beat out the throw for a single.
Or a golfer who takes a two-foot putt for granted and misses the cup.
Mental mistakes are often the difference between winning and losing.
Mental mistakes can throw off your rhythm, create momentum shifts, and lead to further mental mistakes.
You can avoid mental mistakes by:
Staying 100% immersed in the game
Refocusing when you notice your attention drifting
Controlling what you can control (effort, decision-making, focus)
Keeping your emotions in check
To view the effects of mental mistakes, let's examine an example from the 2023 WNBA season.
The New York Liberty had a 73-53 lead over the Phoenix Mercury late in the third quarter.
Then, the Liberty started to unravel due to making an unusual number of mental mistakes.
The Liberty's defense made several undisciplined fouls. New York forward Kayla Thornton committed two flagrant fouls and was ejected from the game.
Lapses in coverage on the defensive end and poor offensive execution allowed the Sun back in the game. The Sun tied the game 90-90 with just over three minutes left.
The Liberty eventually won the game but could have easily lost due to their mental mistakes.
After the game, Liberty head coach Sandy Brondello commented on the team blowing the 20-point lead.
BRONDELLO: "That's a lack of discipline. That's a little lack of focus. We've got to be better."
New York Liberty forward Breanna Stewart highlighted the need to avoid mental mistakes and give consistent effort.
STEWART: "Understanding in the WNBA, anything can happen. Whether you're up 20 or down 20, if you continue to keep playing, you'll be able to make it a game."
Avoiding mental mistakes is a matter of staying mentally engaged in the game and never taking anything for granted.
For athletes to produce under pressure, it is helpful to remember that you are 100 percent in control of your effort, decision-making, and focus. By keeping your head in the game, you will make fewer mistakes and avoid unnecessary losses.
Mental mistakes are avoidable with the right strategies in place. Verbal cues can help you stay mentally engaged during competitions.
You can use phrases such as "Stay in the game" or "Focus right now" during breaks in action to keep your head in the game.
Refocusing is another important skill… When you notice your attention drift during the game, try using the phrase "Right here, right now" to regain your focus.
Make sure you know exactly what to focus on when–we call these performance cues.
---
Related Sports Psychology Articles
*Subscribe to The Sports Psychology Podcast on iTunes
*Subscribe to The Sports Psychology Podcast on Spotify
Download a free sports psychology report to improve your mental game!
Learn more about our one-on-one mental game coaching.
---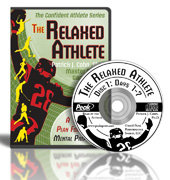 The Relaxed Athlete
You can possess all the physical talent in the world, the best equipment money can buy, and train harder or longer than anyone else in your sport or on your team, but if self-doubt enters your mind prior to competition, you simply will not realize your true potential in sports.
The Relaxed Athlete" audio and workbook program teaches you mental strategies to develop a focused and confident pregame routine for a poised and relaxed mindset. Learn how to get your mind right by overcoming pregame anxiety and worry.