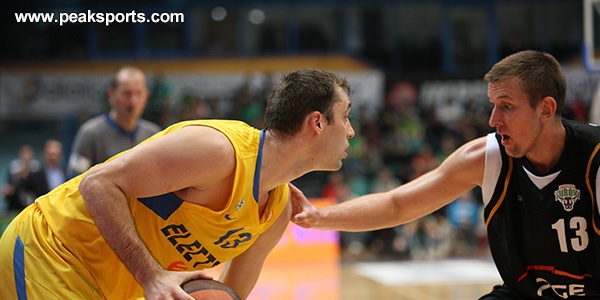 Playing With More Confidence in Competition
What is stable confidence? What is fragile confidence? Is winning or performing well the best way to gain confidence?
If you consider winning as the only source of confidence, you will have fragile or "roller coaster confidence."
Roller coaster confidence is when your belief depends on winning or performing well in the moment. In other words, after a win, you feel confident, and after a loss, your confidence drops.
With fragile confidence, you are not in control of your confidence. You are at the whim of outcomes.
Stable confidence results from years of training, preparing, and defining yourself by your strengths. Stable confidence is built through what have done and not what has happened.
In this mindset, your level of belief is within your direct control and remains steady despite outcomes.
Let's look at a hypothetical of a basketball player who missed three open shots in a game and made two turnovers…
A player with roller coaster confidence will be less confident in the next game. On the other hand, a player with stable confidence will view the last game as an anomaly. He will realize bad games are a part of being an athlete.
Players with stable confidence will still believe in their ability to make plays and contribute to the team.
He will continue to prepare at a high level and approach the next game as a new opportunity. He will stick to his game plan for the current game rather than bringing up memories of bad games.
Take, for example, the 2022 Boston Celtics. The Celtics were under .500 at the midpoint of their season. As Boston's confidence improved, the team turned the season around and went 31-10 in the second half of the season to earn a playoff spot.
The Celtics faced the Brooklyn Nets in the first round of the playoffs. Many predicted the Nets to make a strong run for the championship due to having two of the most prolific scorers in the league.
However, the highly confident Celtics dominated the series and swept the Brooklyn Nets to advance to the second round.
Celtics guard Marcus Smart alluded to the team's confidence and how the Celtics approach each game.
SMART: "It's funny to us because we don't duck and dodge anybody. We knew what we were going to come in here and do."
The Celtics worked on building their confidence through practice and training throughout the year. The Celtics' stable confidence was crucial for playing their game and winning in four straight games.
You can't wait for confidence to happen. That is not how confidence works. Confidence is an action. So what steps are you going to take to grow your confidence?
How to Have Stable Confidence
List 10 reasons why you deserve to feel confident in your skills and have stable confidence. Remind yourself every day of the work you have put in over the last few years.
The next time you blow a play or make a mistake, remember that one mistake does not negate years of confidence-building!
If you want to fast track your confidence-building, contact us for one-on-one live mental performance coaching via video conference from anywhere in the world.
---
Related Sports Psychology Articles
*Subscribe to The Sports Psychology Podcast on iTunes
*Subscribe to The Sports Psychology Podcast on Spotify
Download a free sports psychology report to improve your mental game!
Learn more about our one-on-one mental game coaching.
---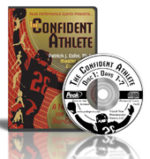 Can you experience yourself right now walking out onto the court, diamond, course, or playing field with complete conviction in your ability and unwavering confidence beaming like a bright light? Imagine feeling dominant, positive with only confident thoughts, and ready to take control of the game.
You can learn how to think like a champion and have ultimate self-confidence just like the pros. It's not hard or impossible to achieve – I help athletes reach their goals every day and you, too, can learn the same strategies I teach to my students who pay me well over $1000 per day for personal coaching.