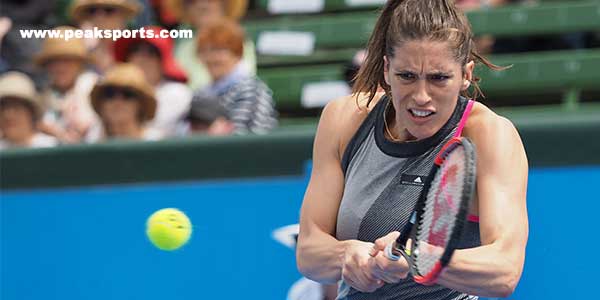 How to Implement a Game Plan
A game plan only works if you focus on putting your game plan into action during the competition.
Having a game plan is necessary. Your game plan is your blueprint for success or strategy to either perform well or win out over the competition.
For example, in football, your game plan may be the style of defense you are going to play in different game situations…
In gymnastics, your game plan may be the particular routine you are going to perform in each event…
In swimming, your game plan might be designed around your splits for a race…
In tennis, your game plan may be how to attack your opponent's weaknesses.
Having a game plan is necessary for athletic success but your game plan is worthless unless you put into action. The key to putting your plan into action is focusing on your plan.
Focusing on your plan can be tricky during competitions.
When playing a tough team or facing a highly ranked opponent, athletes tend to focus on what their opponent is doing.
Taking the focus off of your plan leads to under-performance and gives your opponent a distinct advantage because you are worried about what your competitors are doing.
Ultimately, taking your focus off implementing your game plan leads to defeat as professional tennis player Daniil Medvedev well knows.
Medvedev lost his focus when playing future Hall of Famer Rafael Nadal at the 2018 Rogers Cup in Montreal. Nadal dominated Medvedev throughout the match winning 6-3, 6-0.
Despite having a game plan, Medvedev was too focused on "who he was playing" instead of "what he should be doing".
MEDVEDEV: "You speak with your coach, you understand your plan but you go out there and it doesn't work because it's [Rafeal Nadal]. [Nadal] kills your entire plan. In Montreal, I may not have been prepared mentally. It was terribly windy, which usually bothers Rafa but that day it could not help. The match was not close."
Worrying about who you are playing interferes with focusing on your game plan. And paying attention to what your competition is doing hinders focusing on your plan.
Focusing on the importance of the athletic contest interferes with your ability to implement your game plan.
In order for YOU to compete at YOUR best, YOU need to keep the focus on YOU!
How to Put a Game Plan into Action
First, you must formulate a game plan, whether the plan takes advantage of your strengths or exposes the competition's weakness. No matter, you need a strategy to focus on when the competition starts.
Next you want to mentally rehearse your game plan during your pregame routine.
Once you have developed your strategy, break down your strategy into specific objectives.
Set those objectives prior to the game.
And make sure you have plan B ready to go if plan A is not working.
---
Improve Concentration in Sports!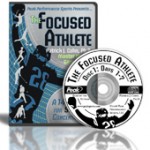 If you're an athlete who is frequently distracted, loses focus in competition, or wants to learn more about how to focus better under pressure, The Focused Athlete is for you!
Concentration and the ability to focus under adversity is what championship athletes do best.
It only takes one distraction to enter your mind for you to lose a critical point, miss a putt, or lose a second off your lap time. You cannot afford to let distractions run wild in your mind and cause you to make errors at critical times in the game!
The Focused Athlete is a complete system to teach you how to focus like a champion and harness the power of a zone focus every tie you step on the playing field, court, track or course in practice and games!
This workbook and CD program consists of 2 audio CDs that include 14 days of focus boosting exercises and a simple to follow workbook that guides you through each of the 14 days, helps you apply strategies, and customizes the exercises to your personal focus challenges.
You'll Discover:
How to quickly identify distractions that sabotage your concentration and how to quickly refocus after distractions.
How to use pre-shot routines before shots or serves to help you be more task-focused instead of worrying about results.
How to use pregame routines to help you harness the power of zone concentration before competition.
Learn more about one of our most popular CD programs in The Confident Athlete Series…
The Focused Athlete: A 14-Day Plan For Superior Concentration
What are customers saying about our mental game programs?
"Dr. Cohn did a great job working with my son Joe on his mental skills for tennis. He taught him the mental skills and discipline necessary to move to the next level. Thanks Doc!"*
~Mike Withers, Joe Withers son
"I wanted to let you know that in just a couple sessions with you, we are seeing a change in not only in our daughter, but the manner in which we handled things. I'm glad to see her starting to use skills that she once had in full force at her prior club as the "alpha dog," if you will, but that have become dormant over the past 10 months. More importantly, I wanted you to know how much we appreciate what you are doing for our daughter."*
~David, Sports Dad