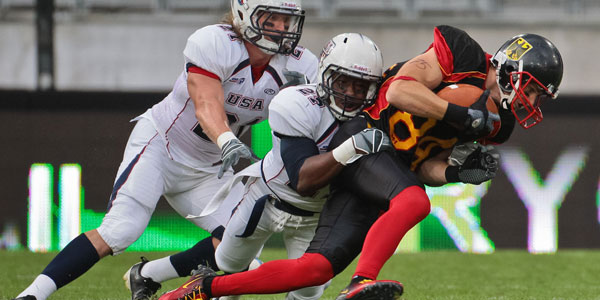 How to Avoid the Perfectionist Mindset
Mistakes and mishaps are an inescapable part of all sports.
No matter how hard you try to avoid them, errors will happen during competitions.
Even the best athletes in the world are not immune to mistakes:
–Pro tennis players hit unforced errors late in matches.
–MLB baseball players strike out with runners in scoring position.
–WNBA and NBA basketball players miss shots late in close games.
–PGA and LPGA golfers miss 5-foot putts that lead to double or triple bogeys.
–Elite gymnasts step out of bounds and miss sticking their landings in big competitions.
Mistakes are not an indication that you lack talent as an athlete or that you cannot win the game.
The real mistake is when athletes believe that they should be able to avoid mistakes entirely. Whether you like it or not, mistakes are a part of the game and a part of being an athlete. Perfectionism is an unhealthy and unachievable standard.
When you believe that you can achieve perfection, the mistakes that you will inevitably make will have a greater negative impact on your performance.
In other words, perfectionism is counter-productive to peak performance.
When you are a player with a perfectionist mindset, you become fearful of making mistakes. Your fear creates an anxiety that pulls your focus away from what you should do and causes you to focus on what you should not do.
You compete cautiously (hesitant to make a throw), play it safe (pass up scoring opportunities) or avoid taking risks (play not to lose).
When you have a perfectionist mindset or fear of making mistakes you may fall into slumps and performance ruts.
Kansas City Chiefs kicker Harrison Butker has established himself as one of the premier players in the NFL.
In 2017, Butker set a record for most points by a rookie kicker. In the early part of the 2020 season, Butker has struggled making extra points, converting on only 19 of 24 chances through seven games.
Even though Butker has made some mistakes, he has maintained his same approach to his game: focusing on being the best kicker he can be instead of trying to be perfect.
BUTKER: "Whether it's 2017 and I'm going on that streak or now when I'm missing some extra points, every day I'd like to think I'm working just as hard to get better and be the best kicker I can be… It's only a failure if you don't learn from it and you don't improve it."
Butker's approach is a highly effective method to avoid the perfectionist mindset and focus on being the best athlete you can be every day.
Peak performance is the result of hard work and improvement.
How to Avoid the Perfectionist Mindset:
Begin questioning any ideals you have about the need to be perfect. Does it work for you in competition?
Break down how perfectionism has hurt your performance: high expectations, easily frustrated with mistakes, stuck in a practice mindset, etc. How do these help you?
Use an improvement mindset or "growth" mindset, which can help you feel less pressure to be perfect by learning from mistakes and loses.
And give yourself the luxury of making mistakes during competition so you can move on without the monkey on your back.
---
Related Sports Psychology Articles
*Subscribe to The Sports Psychology Podcast on iTunes
*Subscribe to The Sports Psychology Podcast on Spotify
Download a free sports psychology report to improve your mental game!
Learn more about our one-on-one mental game coaching.
Learn Powerful Trust-Boosting Mental Strategies!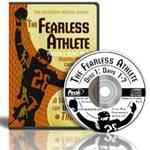 Are you frustrated with practicing harder in your sport only to have your effort undone by your mental game during competition?
Do you feel like your stomach is in a ball of knots and you cant think clearly because you are so anxious and tense stepping on the the field, court, course or track?
Check out our program, The Fearless Athlete!
The Fearless Athlete CD and workbook program is a 14-day plan for unbeatable trust. This program is ideal for any athlete or coach that wants to discover powerful mental strategies to overcome fear, perfectionism, and perform with trust.
Learn more about one of our most popular CD programs in The Confident Athlete Series…
The Fearless Athlete: A 14-Day Plan For Unbeatable Trust
What are customers saying?
"The Confident Athlete workbook programs have worked absolutely wonderfully for me! The quality of my shots has improved 1,000 percent, and my scores are consistently lower, by far! Also, I have a sense of peace, and quality enjoyment of the game that had been sorely missing. I love it! Great work Dr. Cohn! Thank You!"
~Randy, golfer
"My son finished the entire Confident Athlete Program. The CD Program helped TREMENDOUSLY. He used it to keep positive thoughts flowing. He was able to focus on his fight instead of on his negative thoughts. He fought at his very best. We are thankful to God for leading us to your website. The CONFIDENT ATHLETE was perfect."
~Wanda, Sports Parent
"I have just completed 'The Confident Athlete and The Focused Athlete' programs. What a major difference your programs have made to me. I was thinking I wasn't good enough and almost gave the game up. Your web site was recommended to me by another athlete (a shooter) and was the best thing that happened to my mental game. I started to get excited for the first time in a long while and the program was so much fun to do. These programs really work and I would have no hesitation in recommending them to anyone, (although I don't want my fellow competitors to know about them)." Thank you so very much for providing a Mental Training Program, which is the best I have come across, having tried many other tapes, books, etc."
~Peter, New Zealand
"Patrick, with your great instruction on the mental game, I had the best nationals I have ever had. And even more important, I got through the five days relaxed and had fun – a new concept in my life! The bottom line – I got five firsts and one second! Thank you! You are just what I needed."
~Dennis O'Brien, Swimmer