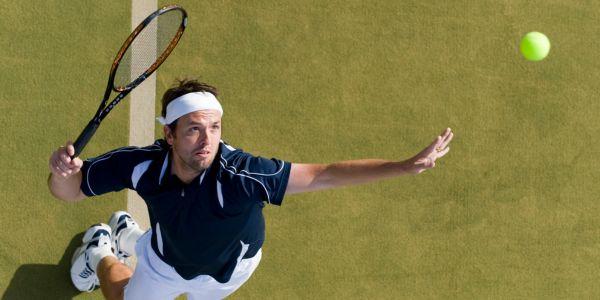 Winning Mindset for Elite Athletes
Have you ever wondered why some athletes succeed despite challenges and adversity while other athletes fall apart when encountering similar circumstances?
The difference between these two types of athletes is mindset.
A lot has been written on the topic of mindset. Mindset receives so much attention because of its profound impact on athletic achievement.
If your mindset does not align with your goals, you are at risk of not achieving your objectives.
Recently, a collegiate junior contacted us and shared his frustration with falling short of his athletic goals:
"I set some big goals this year. I want to make an NCAA cut, but I feel like quitting every time I have a poor showing in a competition. My coach has told me all season long that I can achieve the cut, but sometimes I have doubts. How can I get over the hump and achieve my goals?"
Ability, skillset, and physiology are not the biggest obstacles for athletes. The single most crucial factor for athletic achievement is your mindset.
Your mind can help you overcome physical challenges and reach your goals or prevent you from achieving your athletic potential.
What is mindset?
Mindset is your overall attitude about your capabilities, capacity, and ability to achieve your desired goals.
Your chosen mindset affects everything you do, including how you approach challenges, deal with adversity, and how you train.
Unfortunately, many athletes have a limited mindset and think in black-and-white terms:
"Since I didn't achieve a personal best today, I will never achieve a personal best."
"Because I missed the cut, I will probably fall short of the cut in the next competition."
With a limited mindset, you see your mistakes, weaknesses, and past failures and conclude you lack what it takes to succeed.
Since you cannot outperform your mindset, you must change your thinking.
Change requires tweaking how you see yourself, your athletic potential, and your ability to overcome adversity.
You can challenge your current mindset by challenging your beliefs:
"Is it true that I cannot achieve something today because I missed the mark yesterday?" 
"Have other athletes succeeded under similar circumstances?"
"Is my potential really limited to what I did yesterday?"
Once you have reality-checked your beliefs, you can start forming a new reality that focuses on growth, progress, and process.
Masai Russell, a hurdler at the University of Kentucky, has a long list of athletic accomplishments. Russell set the NCAA 100m hurdles record with a 12.36 at the 2023 SEC Outdoor Track & Field Championships.
Still, Russell has a bigger goal she is working towards, the Paris 2024 Olympic Games.
Russell's attention to her competitive mindset has been transformational.
RUSSELL: "The biggest transition has been this last year, just how much I've changed my life and who I am mentally. I'm understanding now that the mindset is very important as an athlete, and when you can take hold of that and capture how important your brain is towards your success, then I feel like there's nothing that you can't do. It's been a transformation I've seen in myself."
All athletes experience challenges and difficulties. It's inevitable.
Possessing a positive competitive mindset is having an unwavering belief that you will find a way, develop the skills, and improve technique.
You will take a risk, adjust your game plan, learn from both wins and losses, prepare wholly, and adapt to adverse circumstances to achieve your athletic goals.
Instead of asking yourself, "Why do I always fall short of my goals?" ask yourself, "How can I achieve my objectives?"
Then, devise three possible solutions and save them on your cell phone. Every time you check your social media, read your solutions first!
---
Related Sports Psychology Articles
*Subscribe to The Sports Psychology Podcast on iTunes
*Subscribe to The Sports Psychology Podcast on Spotify
Download a free sports psychology report to improve your mental game!
Learn more about our one-on-one mental game coaching.
---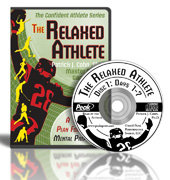 The Relaxed Athlete
You can possess all the physical talent in the world, the best equipment money can buy, and train harder or longer than anyone else in your sport or on your team, but if self-doubt enters your mind prior to competition, you simply will not realize your true potential in sports.
The Relaxed Athlete" audio and workbook program teaches you mental strategies to develop a focused and confident pregame routine for a poised and relaxed mindset. Learn how to get your mind right by overcoming pregame anxiety and worry.