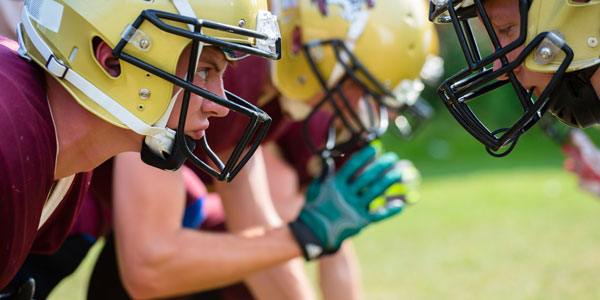 Managing Negativity From Others
What are the main distractions that affect your performance? In what competitive situations do you find focusing more difficult?
Distractions can be described as unneeded noise in your mind
Some noise is internal such as your self-talk. You had probably experienced times when you thought, "I'm not good enough," "I always choke," or "Other athletes are so much better than me."
Other distractions or noise exist externally: negative comments or behaviors from others, spectator jeers, negative press, social media comments, etc.
How you deal with noise will directly impact your performance. It would help if you realized external noise is only noise. External noise distracts you from focusing at the moment, especially when circumstances are stressful.
However, you can choose to tune out external noise or buy into the negativity from others.
When you buy into the negativity, that external noise creates internal noise. In other words, when you internalize outside negativity, that affects your thoughts, creates doubt, and causes you to question your ability to perform.
For example, buying into a negative comment from your parents before a competition might create doubt in your ability to perform under pressure…
Or your coach yelling at you after a mistake might cause you to perform cautiously and tight…
Or a trash-talking opponent might lead to anger and agitation, causing you to make uncharacteristic mistakes…
Or overhearing your teammates saying, "He should not be in the starting line-up," can create mental tension and low energy levels.
You deal with external noise by filtering out destructive comments and paying attention to instructive feedback. When you process information selectively, you will be able to stay focused in the moment.
Kansas City Chiefs quarterback Patrick Mahomes has dealt with a lot of external noise throughout the 2021 NFL season. Questions about Mahomes' accuracy have been frequently mentioned.
Still, Mahomes can filter out the noise. In a must-win game, with 2021 playoff implications, Mahomes remained poised, throwing a game-tying touchdown pass with 1:16 left in regulation, then a 34-yard touchdown pass to win in overtime,
Chiefs tight end Jason Kelce commented on Mahones' composure under pressure:
KELCE: "With the world on [Mahomes'] shoulders, baby, he showed up. I'm saying to all the haters, [Mahomes] is the real deal, and he showed it again tonight. … I heard some guys saying we weren't going to make the playoffs. [Mahomes] isn't the best quarterback in the league. It's a lot of love for everybody on this team for fighting through adversity tonight and getting the win."
Performing at your peak requires tuning out the noise. You have no control over the negative comments and behaviors of others, but you do have control over your reaction.
Handling External Noise
One way of handling negativity is refocusing on what's important. Refocusing is a strategy to get back to what's important.
When you notice external noise, interrupt those thoughts with, "It's just noise." Immediately following that cue, specify what you want to pay attention to, "Now, focus on…"
Remember, what you focus on is a matter of choice.
---
Related Sports Psychology Articles
*Subscribe to The Sports Psychology Podcast on iTunes
*Subscribe to The Sports Psychology Podcast on Spotify
Download a free sports psychology report to improve your mental game!
Learn more about our one-on-one mental game coaching.
---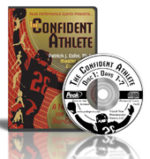 Can you experience yourself right now walking out onto the court, diamond, course, or playing field with complete conviction in your ability and unwavering confidence beaming like a bright light? Imagine feeling dominant, positive with only confident thoughts, and ready to take control of the game.
You can learn how to think like a champion and have ultimate self-confidence just like the pros. It's not hard or impossible to achieve – I help athletes reach their goals every day and you, too, can learn the same strategies I teach to my students who pay me well over $1000 per day for personal coaching.